Hello Crafty Friends!
I have some very exciting news to share with you today!
I am super excited to join!
I absolutely love the Project Life Stamps she currently has to offer!
And let me tell you, she has some other awesome sets in the works!! ;)
Be sure to check out her current newly released stamp sets
here
!!
I LOVE all the sets, but am extremely drawn to the
Oh, Snap!
set!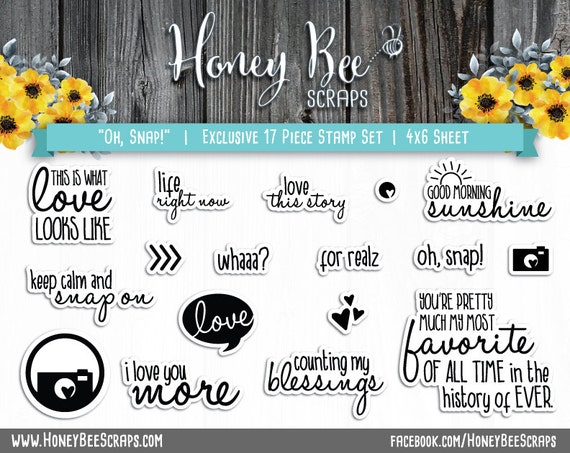 Can't wait to get this set to start making some project life pages! As well as some cards!
-----------------------
With the good news, I also have some sad news, my Grandpa, who I am really close with has been in the hospital all week. He's been diagnosed with the C word! :( He is taking it so hard, as well as the family. I am going through a whirlwind of emotions. I have been so lucky with life so far and have never lost a loved one, so I am taking this extremely hard. There is nothing they can do about it.
So excuse me if I have some open spaces in my blog here and there over the next few weeks, as I am currently trying to spend as much time as possible with him. I am hoping for a miracle. But as of now, things do not look good.
Thanks for letting me vent for a second. Trying to stay strong.
Crafty Hugs!